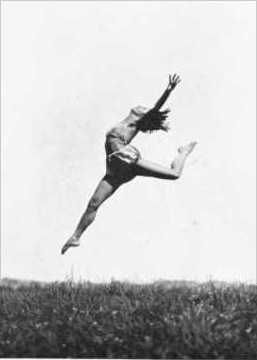 Sexual Experience and Body Culture

German Language Publications 1880 – 1932
edited by Karl Toepfer
(Historical Sources of Womens' Liberation Movement
and Gender Issues ; HQ 63)
All titles of the collection are available as PDFs. …
Main Edition
600 titles with a total of ca. 105,000 pages on 1,446 microfiches, 2006, ISBN 3-89131-465-5
Diazo negative: EUR 6,500.– * / Silver positive: EUR 7,900.– *
Catalogue
Supplement 1
250 titles, 37,150 pages on 580 microfiches, 2007, ISBN 978-3-89131-486-9
Silver positive: EUR 2,700.– *
Catalogue
The Modern Discourse on Sexual Experience
The self-conscious attempt by Western civilization in the nineteenth century to construct a «modern» identity for itself and to define modernity as a necessary alternative to the oppressive authority of the past, precipitated a vast discourse on the meaning and function of sexual experience. Modernity raised the question of whether sexual experience is an historical phenomenon, the agent or object of socio-cultural change, or a «natural» phenomenon, impervious to any notion of a modern expression of it.
Between 1880 and 1932, German language publications on sexual experience appeared with a frequency and intensity unprecedented in history. Germanic culture became the locus of authority and testimony on the tension between sexual experience and modernity. Indeed, from certain non-Germanic perspectives, one might even say that the Germanic culture of that time was «notorious» for the scale and openness of its discourse on sexual experience.
Because of expanding uncertainty about the meaning of sexual experience, Germanic culture allowed and even encouraged the discourse to unfold without borders, so to speak, in a wide range of forms that prevented any discipline or domain of authority from controlling it. Many sectors and constituencies within the culture contributed to the discourse and thus to the introduction of numerous contradictory «voices». This discourse never constituted the projection of a unified national consciousness or sensibility; it was, rather, the projection of an anxiety, preoccupation, or curiosity that was pervasive among, yet unique to, German-speaking peoples.
Even before World War I, Germany was much more liberal than any other nation in the world in the freedom it granted authors, especially in the realm of sexuality and the cultivation of physical health. During the Weimar Republic, this freedom expanded to a degree that many people in Germany and in other countries regarded as dangerous and symptomatic of a «decadent» permissiveness. Nevertheless, German language writers on sexual themes faced numerous difficulties with censorship. The police confiscated some publications – occasionally catalogued in the so-called «Polunbi»-list – which never found refuge in even the largest public research libraries.
Outside of Germany, it was convenient to view the psychoanalytic movement as the culminating or decisive achievement of the modernist Germanic discourse on sexual experience. Psychoanalytic theory allowed non-Germans to ascribe a scientific and therapeutic value to a preoccupation with sexual experience while presuming that the theory itself could only have arisen from conditions of sexual experience that were unique to a particular national or cultural context; in other words, it re-quired a «perverse» culture to produce a theory of human personality that revealed the trans-cultural, determining power of «normal» sexual experience to form identity in every cultural context. In Germany, however, psychoanalytic thinking never assumed a central importance in the modernist discourse on sexual experience. In the period 1900 to 1932, the work of Freud and his adepts provoked much curiosity and comment, but it never seemed more important than the work of people pursuing socio-historical («sittengeschichtliche») or aesthetic perspectives on sexual experience.
Sexual Experience and Body Culture
Some of the productivity within this discourse resulted from a wider definition of sexual experience among German language thinkers than elsewhere. Among German speakers, a new or modern discourse on sexuality entailed new, emancipated ways of looking at the body and of understanding the «meaning» of the body. Sexual culture became inextricably entangled with body culture, through the supposition that a modern identity possessed an unprecedented authority to control and define its physical manifestation. Writings on gymnastics, dance, sport, deportment, cosmetic beautification, Nacktkultur (nudism) and (especially after World War I) prosthetic therapy, became part of a larger discourse on the desirability of particular body forms and the meanings or values attached to them. But in developing an individual and social sense of responsibility for investing the body with meaning, it was difficult to separate the perfection of physical beauty from competing theories of eugenic reform, racial hygiene, population management, prostitution control, venereal disease suppression, masturbatory behavior, and conjugal health.
Academic Perspectives on the Discourse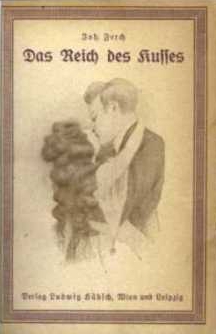 Since 1933, the history of the Germanic early modernist discourse on sexual experience has been written primarily from narrow disciplinary perspectives. Health professionals tended to see the history as a medical problem, social scientists relied excessively on statistics and studies compiled by government ministries and academic researchers. In the realm of literary scholarship, the habit developed, especially after World War II, of investigating what in literature «best» represented the progress of Germanic culture in fulfilling a larger destiny in a world history substantially shaped by the ambitions of the Third Reich. The focus was on a handful of major writers, whose works (and lives) somehow preserved the credibility of the German language and imagination because they preserved a handful of useful (and largely suspicious) attitudes toward the achievements and values of the period 1880 to 1932.
If you wanted to understand the «sick» sexuality that led to the Third Reich, you read the approved authors whose works freed you from the obsessions, perversions, and illusions of a past held responsible for the disastrous course of Western civilization after 1933: Thomas Mann, Arthur Schnitzler, Hermann Hesse, Gottfried Benn, Bertolt Brecht, Franz Kafka, Rainer Maria Rilke and a few others. Meanwhile, the vast mass of literature exploring sexual experience during the early modernist period remained exiled to obscure shelves in libraries and regarded as superfluous or redundant artifacts of a culture that had made too many mistakes.
In the 1980s, historians of feminism and homosexuality began to reevaluate the modernist discourse on sexual experience. But again, attention focused on the biographies and achievements of a few prominent personalities, such as Magnus Hirschfeld or Helene Stöcker, not on the larger discourse to which they belonged. Moreover, much of the feminist recovery of the history never seriously touched upon the themes of sexual experience or body culture, but instead concentrated on gender conflicts operating in supposedly higher or more relevant categories of experience, such as educational opportunity or divisions of labor or access to economic resources or status before the law. In short, much of the post-1933 history of the pre-1933 discourse has been written without access to or even knowledge of an enormous amount of evidence that provides a far richer and more complex account of an achievement that was at once more significant and yet more unstable, more inconsistent, and more mysterious than has been assumed.
To understand sexuality, one could not rely only on the prodigious pronouncements of medical specialists or moral philosophers. One also read anthropological treatises, Nacktkultur magazines, erotic poems, sociological dissertations on prostitution, pornographic novels, encyclopedic compilations on the history of intimate or sensual behavior («Sittengeschichte»), reports from underground sectors of society, sensationalistic confessions and biographies, photo albums, art monographs, sexual reform manifestoes, expressionistic dramas, exposes of film culture, theories on the role of music in erotic life, pictorial displays of current trends in body culture, gymnastics, and dance. Some texts on the historical and/or biological function of sexual experience were so huge because their authors sought to correlate the evidence from beyond the professional disciplines for which they had been educated. Antiquariat book auctions and inventories of private libraries show repeatedly that owners of medical treatises on sexual themes also acquired books on body culture, «Sittengeschichte», pornography, and all the other categories of discourse mentioned above.
The Microfiche Edition
The first volume of Hugo Hayn's (1843 – 1923) immense bibliography Bibliotheca Germanorum Erotica & Curiosa was published in 1885. By 1912, the bibliography had grown to eight heavy volumes containing 38,000 annotated entries. By 1929, updates had expanded the inventory to 70,000 titles. This bibliography offers impressive proof of the richess of the German discourse on sexual experience, however one must assume that a large part of the publications noted in its pages no longer exist. Libraries, such as the Staatsbibliothek Berlin, which specialized in collecting such material, lost a substantial part of their collections as a result of war. Also large numbers of these works almost certainly never found their way into academic or public libraries and their existence, independent of their survival or non-survival, is no longer verifiable.
Between 1998 and 2005, the Harald Fischer Verlag has collected together 6,000 works on the historical women's movement in its edition The Library of the «Woman Question» in Germany. Many of these works were involved in the discourse on sexual experience and body culture. The new edition, which is presented here, has this discourse as its main concern and so directly considers those works regarded as too peripheral for the earlier edition, in order to do full justice to the heterogeneity of the discourse. The list of titles for both editions displays the undeniable interconnection and overlapping of the two themes, which means that only the two editions taken together can be considered to completely cover the area of sexual experience, body culture, the women's liberation movement and gender issues.
The Editor
Karl Toepfer is Professor of Theate Arts at San José State University, California. In his research he focuses on the history of sexual experience and body culture. He is the author of Empire of Ecstasy. Nudity and Movement in German Body Culture, 1910 – 1935 (University of California Press, 1998).